Guy Julier
design – culture, criticism, history, activism, politics, all of it
News and Events 2020-2021
Interview
Hungarian cultural media "A design igazából a mindennapokról szól" Beszélgetés Guy Julier-vel 
_____________________________________________________________________
Keynote Talk
'Design Culture:  What is it for?'
 4th Daily Life and Design History Forum, 27th November 2021, Tongji Design Week, Shanghai
_________________________________________________________________________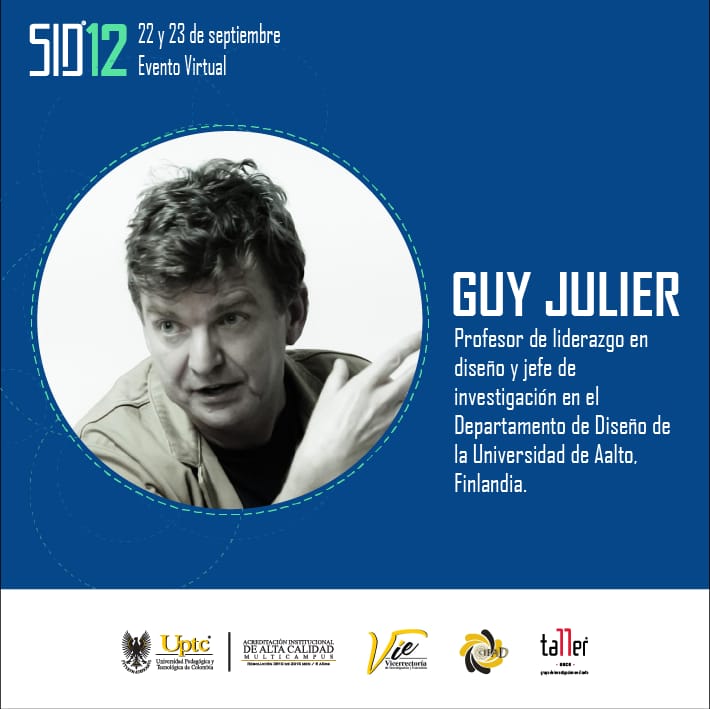 Keynote Talk
"Las economías del diseño y lo cotidiano: explorando sus relaciones a través de la investigación"
12° Seminario Internacional de Investigación en Diseño (SID12) , Universidad Pedagógica y Tecnológica de Colombia, 22 September 2021
____________________________________________________________________________________________
Conference Paper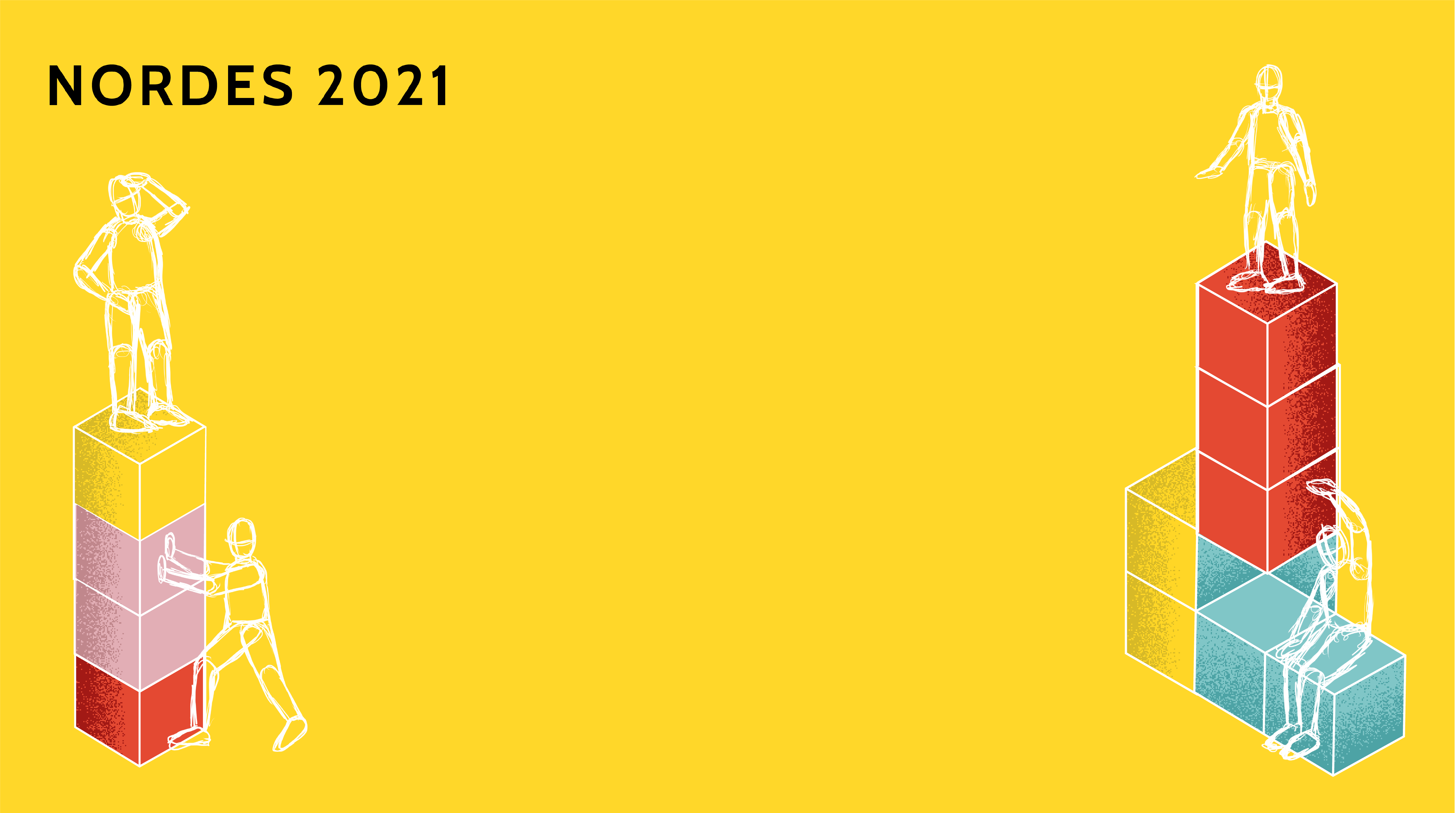 15-18 August 2021:  Nordes Conference

Elise Hodson and I are presenting a paper entitled 'Value, Design, Scale:  Towards a Territories and Temporalities Approach' at the Nordes 2021 conference. Our paper can be found in the proceedings here https://conference2021nordes.org/program/ 
________________________________________________________________________________________
Presentation

I'm presenting a set of critical provocations on creative economy policies and practices as part of this ReAct Barcelona event.
Event in Spanish, Catalan and English.
______________________________________________________________
New publication
I recycled parts of a chapter from Economies of Design and built on it for the Copenhagen project  Parole: "Parole describes contemporary phenomena through the eyes of design; design as discourse, design as intentions, design as materialized manifestations of ideas. Designing is not only the act of creating timeless beauty and functionality, in late capitalism, it is the business of materializing dreams, desires and fears of consumers. And as such we, designers, must reevaluate our self-image."
Form follows Finance is an editorial project run within Parole by Asmus Lauridsen and Johanne Aarup Hansen.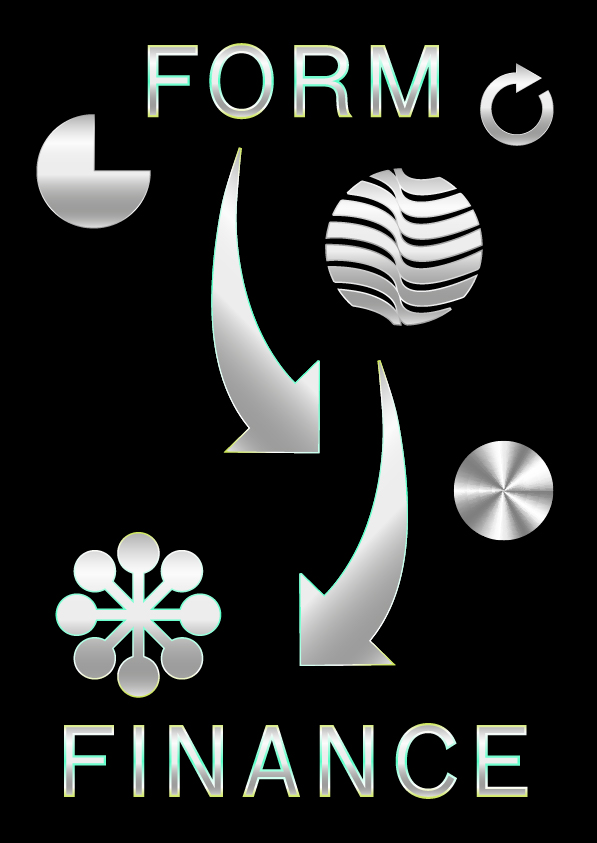 ____________________________________________________
Presentation
EU Design Day: Social Dimension of Design, Co-creation and Civic Engagement
Wednesday 25 November
I spoke on 'The Elusive Value of Social Design': https://errin.eu/events/eu-design-days-2020

Design and its Cultural Value:  in Conversation with Penny Sparke, Mes del Diseño, Chile
Tuesday 17 November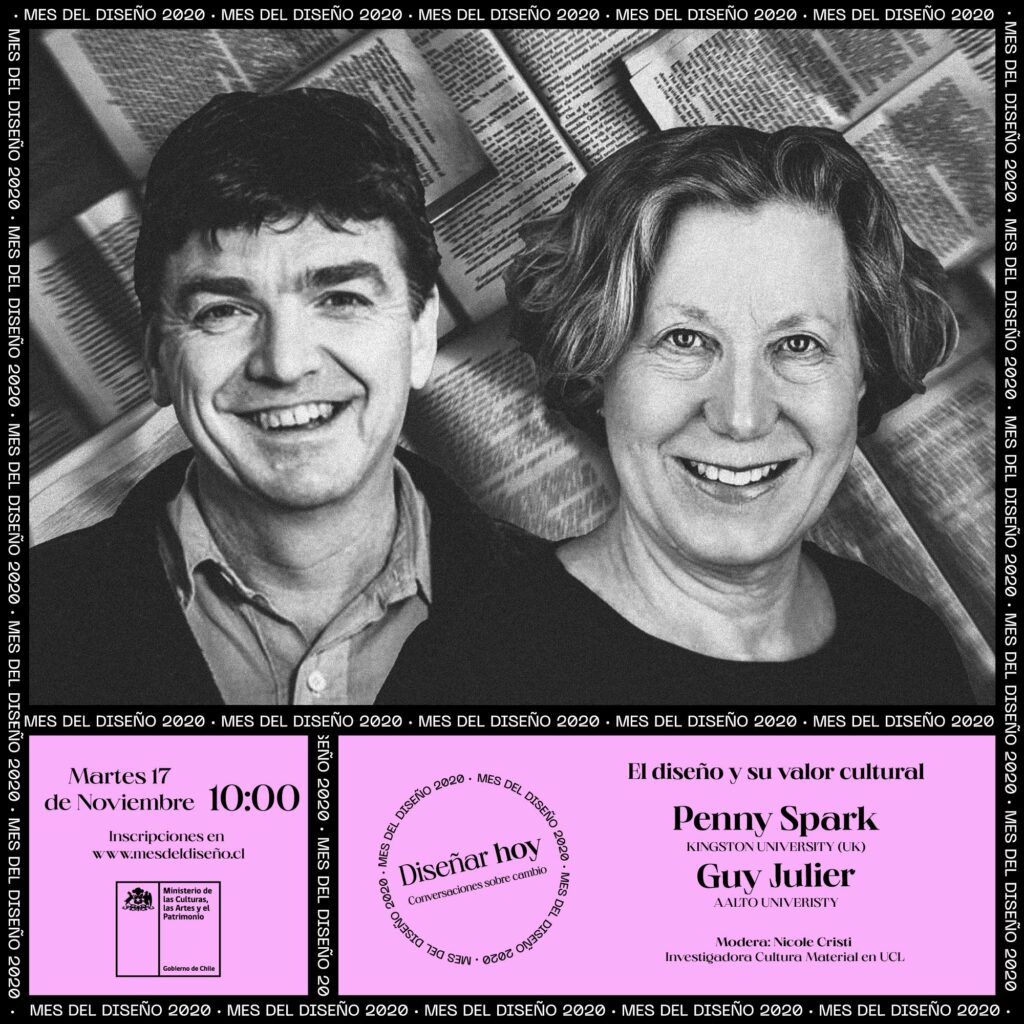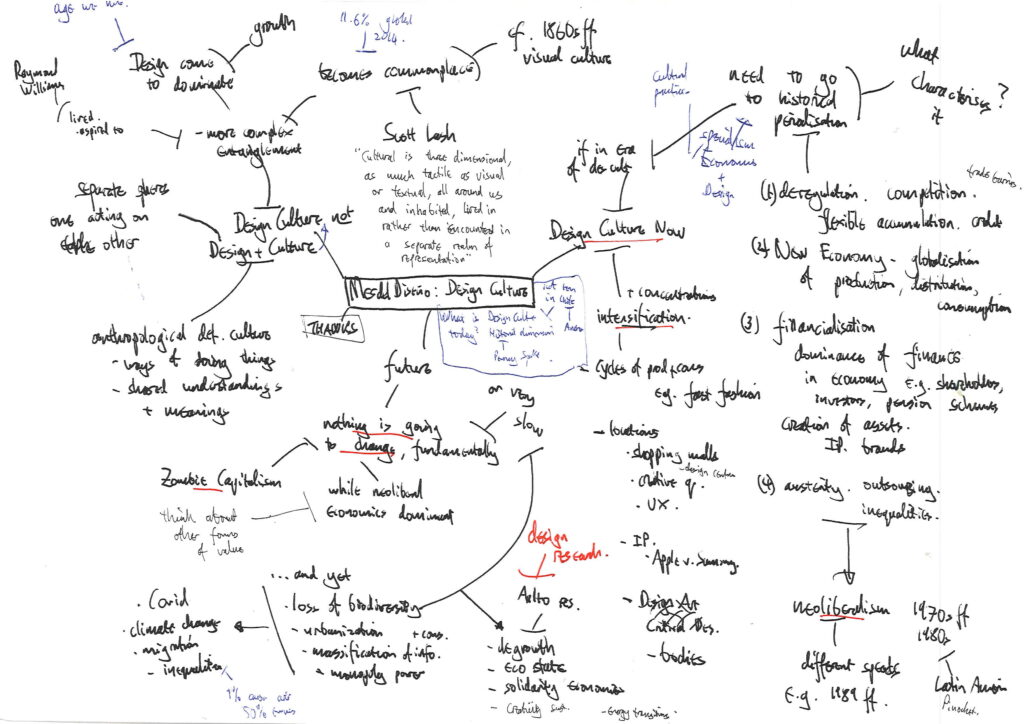 Notes for my 15 minute starter talk.
Monday 9 November, 1400h (EET)
Public Panel Discussion Event
Free
Panel discussion with
Päivi Ravio (Studio RaivioBumann, Helslnki),
Adrià Garcia i Mateu (Holon, Barcelona),
Johanne Aarup Hansen (PengeSpekulation and Parole Compendiums,Copenhagen)
Chair: Guy Julier
Arguably, activism through design is as old as the profession itself. However, since the 2008 financial crisis, new possibilities for designers to work as activists have opened up. The range of activist practices and ways of doing these has grown. While these may have been motivated by genuine desires to effect change, many of its exponents have come up against challenges in working professionally. What financial models are available for work in design activism? How do economic pressures affect practices of design activism? Can you change the world and pay the rent at the same time? Our expert panel will discuss these and many other related questions in this Salon.
Blog coming soon: https://designculturesalon.org
Article
A joint piece on how Helsinki thinks it can be sustainable… but can't. Mostly written by Eeva Berglund with a few flourishes and angry bits by me.
Berglund, E., and Julier, G. (2020). Growth in WEIRD Helsinki: Countering Dominant Urban Politics and its "Green" Pretentions. Sociální studia/Social Studies, 17(1), 13-31.
Conference presentation
I dug out my #Colleex project I instigated last year and developed it in a presentation entitled 'What is 60 Minutes in Smart Kalasatama?: experimenting with performance as method' at  Urban-Related Sensoria:  Environments, Technologies, Sensobiographies :  International Conference on Sensory Transformations 10–12 June 2020
Festival Talk
I teamed up with my good friend and collaborator, Lucy Kimbell, to talk about:
Social Design: Realities. Opportunities. Possibilities.
How to Work:  Experimental Design Research Festival, Hamburg 8 July 2020
Book Chapter
Julier, G. (2019) 'Can Design Ever Be Activist?:  The Challenge of Engaging Neoliberalism Differently', in Tom Bieling (ed.) Design (&) Activism:Perspectives on Design as Activism and Activism as Design, Berlin: Mimemis

---