Economies of Design
The book exudes thoroughness, and yet it comes with a personal touch. Julier's is a rare perspective that has had an effect on me…I can recommend this book not only to design students, design practitioners, and design academics but to a much wider audience of those interested in a multi-disciplinary perspective on how mankind shapes the world. …[it] is very well written. It uncovers deeper insights that add to our understanding of design.
Cees de Bont, School of Design, Hong Kong Polytechnic University, Hong Kong, China in She Ji: The Journal of Design, Economics, and Innovation. Volume 2, Issue 3, Autumn 2016, Pages 269-270
---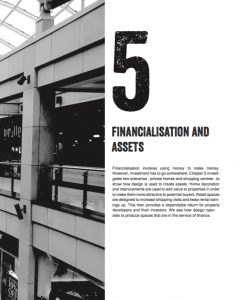 This important book takes what could have been a dry subject and turns it into a compelling and accessible narrative. By laying bare the entanglement of design with economics, Julier allows us to reconsider how designers might best engage their practices with the wider forces and effects of neoliberalism, or else help develop alternative models.
Central Saint Martins – UAL
---
In this provocative and accessible book, Guy Julier asks and answers a number of questions: Is there such a thing as a neoliberal object? Why are design and neoliberalism so good together? Through a discussion that takes in design as work, as process, as object and as activism, Julier spotlights the changing culture of design since the 1980s and its intimate and sometimes surprising relationships with neoliberalization. A compelling analysis.
---
It's so good to see a copy of your book, which is a great source for myself – a desperate design management tutor who is struggling to find some sources that goes beyond the "value of design" and how it is the key to the "business success"! Indeed, every year I begin my design management course explaining students that I do not share the mainstream approach to design management, which is rarely concerned with the realities of designers' working conditions and experiences. I dedicate half of the course to issues such as power relations in the workplace, interdisciplinary relations, gender relations in design etc.
So, many thanks for publishing this book.
Pınar
Kaygan
Assitant Professor, Department of Industrial Design
Faculty of Architecture
Middle East Technical University
---
Very delighted to have received your book in the post today.   First thought after a quick skim was…. blimey Guy, how did you sustain that level of research and analysis while keeping it readable and lucid. It manages to keep a lightness of touch in the way you write. I very much like the look and feel of the publication too – something that you might want to take to read on hols or in the bath.
Sue Ball
Media And Arts Partnership, Leeds
---
I have been using your Culture of Design and Economies of Design books in writing my PhD and wanted to say thank you! They are very useful for a design history/studies project that questions design history models, authorship in design, economic contexts for globally designed and made products, and more.
Elise Hodson
George Brown College, Toronto